20 May 2022
Meet Bostik's Engineering Adhesives team... Christos Karadimas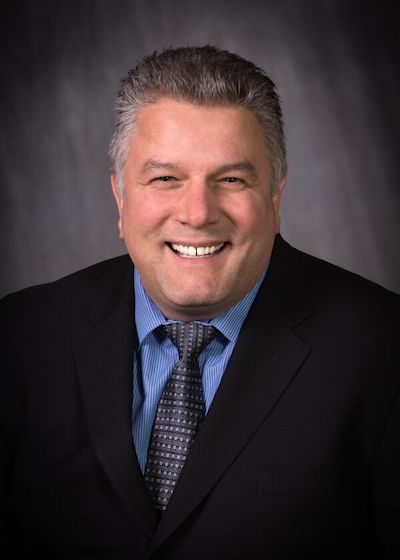 Next up in our series of interviews with the Born2Bond™ team is our Sales and Business Development Director for the Americas, Christos Karadimas…
1) Hi Christos, can you please give us an overview of your background and how you ended up in your current role?
Christos: Sure. After graduating with a degree in Chemical Engineering, I began my career at Bostik, where I've now been for over 25 years - having held positions across sales, product line management, technical services, and business development.
I transitioned to my current role as Sales and Business Development Director for Engineering Adhesives Americas when the Engineering Adhesive Group was formed in 2017. Since I started this role, we have launched a new line of adhesives under the Born2Bond™ Engineering Adhesives range and are constantly expanding the line with new and innovative technologies. This is an exciting time to be at Bostik, with all the people and technologies we are building into our roadmap.
2) What are your key responsibilities?
Christos: My major focus is on growing our Engineering Adhesives business in North America and Latin America, which involves identifying and developing new opportunities and partnerships, as well as looking after our key account relationships – ensuring we're providing our customers with the solutions they need to improve their processes and meet their sustainability goals for the future.
In addition to working with brand owners, I'm also responsible for building a strong distribution network with our partners, old and new – and supporting them with the training and materials they need to confidently present Born2Bond™ products to their customers.
3) What do you enjoy about your role within the Born2Bond™ team?
Christos: What I've found most exciting is the transformation we've gone through with our product line over the past three years. Our initial focus was high-performance, user-friendly Instant Adhesives – including those with dual curing (LED light and surface curing) properties. However, the range very quickly evolved to include Anaerobic Adhesives, High Performance HMPUR Adhesives, UV-CIPG Gasketing solutions, Silicones, MMAs, as well as Service Products. We also have a very strong bond with our Never-Seez products, and adding Instants and Anaerobics into the mix only improves our MRO offerings.
These product lines have been created to directly address the needs of customers across a very wide range of industries, with a focus on smarter, more sustainable, and safer solutions – which is something I feel very passionate about.
The wide range of products we're now able to offer means we're often able to unlock new possibilities for our customers and to collaborate with them on projects that shape future trends. Helping to take a customer's vision from inception through to completion is definitely one of the most enjoyable parts of my role. This is especially true of the electronics sector, which moves at an incredible pace and typically requires higher performing adhesives. Here, highly-advanced automated dispensing is often essential, due to micronized components which result in complex geometries and ever-shrinking real estate for bonding.
Being part of Arkema also puts us in a unique position in the industry, meaning we can offer specialty, high performance polymers as well as bonding solutions all under one umbrella. It's great to be able to offer a complete solution to our customers.
4) What initiative or project are you most proud of since joining the Born2Bond™ team?
Christos: Our commitment to safety and sustainability when developing new products is a passion at Bostik. With our Instant Adhesives range for example, we obviously focused on maximizing performance, but not at the expense of user comfort. The result is a range of adhesives that deliver on properties such as gap filling, fixture time, flexibility, low blooming etc., but with low odor, making it safer for employees working on busy production lines.
Being able to present new, highly-innovative products is brilliant, but helping to improve user safety within a customer's workforce and assisting them with their sustainability goals is extremely rewarding.