25 May 2022
DGE signs distribution agreement with Bostik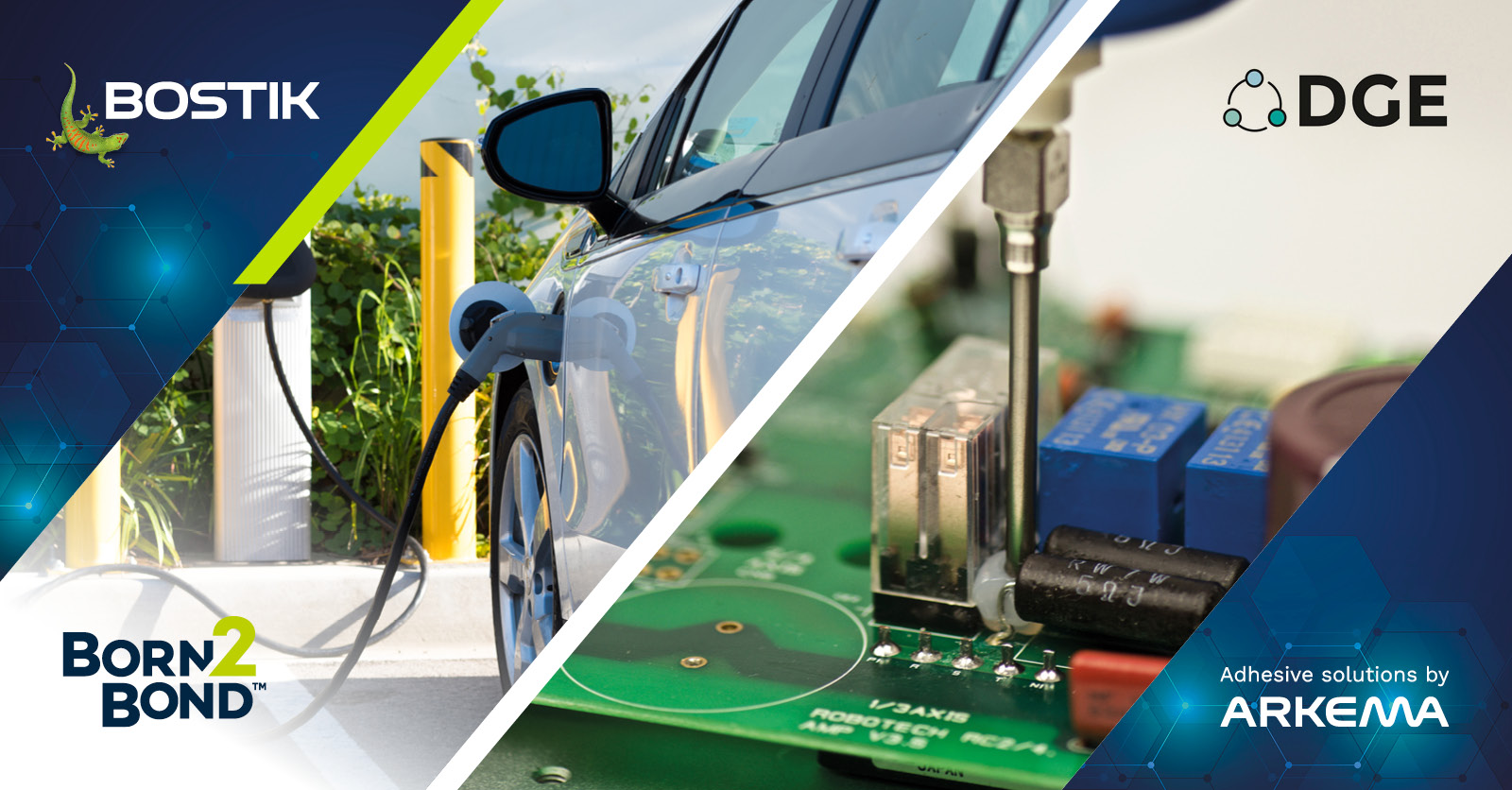 Bostik and DGE - Smart Specialty Chemicals have concluded a non-exclusive distribution agreement covering Europe, Middle East and Africa, which includes Bostik Born2Bond™ Engineering Adhesives, along with other Bostik Industrial Adhesives and Sealants.

Valid as of January 2022, the agreement means DGE customers will now benefit from access to Bostik Industrial Assembly Adhesives and to Born2Bond™ Engineering Adhesives, which are specifically developed to address the requirements of contemporary product design and assembly across some of the world's most advanced industries, including electronics, automotive, general assembly, luxury goods, medical devices, MRO, and more.
Focused on 'by-the-dot' high-precision bonding within mass production, Born2Bond™ products complement DGE's strategy and market footprint – with technologies including high-performance, user-friendly Instant and UV-Instant Adhesives – along with Anaerobic Adhesives and Service Products.
"We are very pleased to start this partnership, says Philippe Thepot, Director Europe-Middle East – Africa of Bostik Durable Goods Business Unit. DGE Group has a strong expertise with adhesive technologies and the commercial structure to support Bostik growth in territories and segments currently not covered."

As a leading specialty chemical distributor, DGE will utilize its technical expertise and Bostik's Industrial Adhesives to support customers to develop more sustainable products and processes in the industries in which they operate.
About DGE
DGE - Smart Specialty Chemicals is a key player in marketing and distributing premium specialty chemicals finished products. Founded in 1996 by several European chemical distributors, the company has grown to become a market leader in Lubricants, Adhesive & Sealants, Encapsulants & Electronic protection.